Details

Written by

Keryn Paekau
Up & Coming Events for week ending 6th March 2020
Fri 6th March
Vantage Age Group Track National Championships
Sat 7th March
Vantage Age Group Track National Championships
Sun 8th March
Vantage Age Group Track National Championships
BikeManawatu Sunday Recreational Ride
Wed 11th March
Wednesday Recreational Ride
Thurs 12th March
Kairanga ITT **Note a Thursday*** Combined BM / NZ Army Event-  Please park and sign on at Kairanga School as the horizons yard will be closed off - 5.30 Sign On – First Rider off at 6.15pm
Sat 14th March
CHB Junior Tour
Taranaki Masters Games
Laskey Cycles Bush Tour

Sun 15th March
CHB Junior Tour
Taranaki Masters Games
Wellington Track - Laykold Cup Carnival
BikeManawatu Sunday Recreational Ride
Mon 16th March
Linton Camp – Crit Combined BM / NZ Army Event - – 6pm – Pre Register Here

Tues 17th March
Novice Tour Registrations closes 9pm https://www.webscorer.com/register?raceid=205859
Wed 18th March
Wednesday Recreational Ride
BM ITT - Kairanga 12 km Please park and sign on at Kairanga School as the horizons yard will be closed off - 5.30 Sign On – First Rider off at 6.15pm
Thurs 19th March
BDO Tour Of Northland 2020
Fri 20th March
Novice Tour Registrations – Central Bicycle Studio
BDO Tour Of Northland 2020
Sat 21 March
Novice Tour
BDO Tour Of Northland 2020
Sun 22 March
Novice Tour
BDO Tour Of Northland 2020 
BikeManawatu Sunday Recreational Ride
Wed 25 March
Wednesday Recreational Ride

Sat 28 March
WCNI Road Race Champs hosted by BM – Halcombe – Register Here
Sun 29 March
BikeManawatu Sunday Recreational Ride
BM ITT Champs – Register Here

Mon 31 March
Bike Manawatu AGM –Marist Clubrooms – 6pm

Other Important Dates
Manfeild 6 Hour Cycle Challenge – Sunday 17th May 2020 – Registrations are now open
Details

Written by

Stephanie Foote
Age Group Track Nationals Raffle 2020 - Raffle Results
Thanks Adam Curry for drawing our 2020 AGTN Raffle this morning.
Adam and the fantastic team at Central Bike Studios have been long time supporters of ours. For the past few years they have hooked us up with team t-shirts for those heading away to National track cycling events. This years team heading to Invercargill can't wait to wear these with pride.
Prize winners:
#1 Stucky(202) – Firewood 3.6 cubes of fresh cut pine
#2 Karen Giles (378) - $100 Beehive meat pack
#3 Marty Baker (288) – Shakti Mat
#4 Don Nightingale (220) - Sarah Ulmer top and cycle accessories pack (#1)
#5 Michelle Turner (36) - Sarah Ulmer top and cycle accessories pack (#2)
I'll be in contact with prize winners over the next 24 hours.
Thanks for all your support.
Stephanie Foote
Details

Written by

Michelle Turner
1001 Ride Mountains to Sea to Windmills Ride – 22-23 February 2020
Ask anyone planning a sports event or an outdoor wedding - and they will all tell you that you can plan for almost anything - except the weather.
A week out from our Ohakune road trip and the forecasts weren't looking that flash - but we were hoping that with 6-7 days to go, things could improve.
On Friday night the heavens opened in Palmerston North and it was still raining when we met at memorial park to load the bikes in to the Bike Barn van, and the bodies in to the bus to head to Ohakune. Enroute the weather cleared and we were hopeful of a dry ride.
We departed our accommodation for a loop around Raetihi and back, where some decided to go back to the accommodation and save their legs for day 2, while 14 or so hardy souls braved the elements and completed the climb through some roadworks up to Turoa ski field - striking some rain on the descent .
After cleaning ourselves up, we had drinks and nibbles at our accommodation before heading to the Powderkeg for dinner and maybe one or two more drinks
We had hoped the rain would pass overnight, but we woke to light rain. We headed off to Raetihi which was mostly dry, then struck some rain on the road to Pipiriki, before turning on to the River Road. The rain started to clear along this stretch of road and even though it remained overcast, we were all taken with the stunning views. We stopped in at Jerusalem and a few other photo spots and the closer we got to Whanganui the more dry road we noticed, both groups reunited briefly in Whanganui at the lunch stop.
We then left Whanganui via Durie Hill and Fordell, where we first noticed the blue sky, and headwind.
We soldered on through to Turakina, Marton, Feilding and back home - while we all agreed it was a tough day, it's one that we all really enjoyed - whether it was for the distance, the views, to ride in some new roads or to just enjoy the organised ride, and group riding experience - a huge thanks to Rob Ryan for organising this event
Read more: 1001 Ride Mountains to Sea to Windmills Ride – 22-23 February 2020
Details

Written by

Cycling New Zealand
Entries Open - 2020 Vantage Age Group Road National Championships
Together with the host club, Cycling CHB, we invite you and your club members to join us in sunny Waipukurau for the 2020 Vantage Age Group Road National Championships!
Entries are now open and courses are online for the champs that are being held 17 – 19 April 2020.
Entries are now open with early entry fees available till 9 March.
Check out www.roadnationals.nz to enter and for more details.
Click Here for all information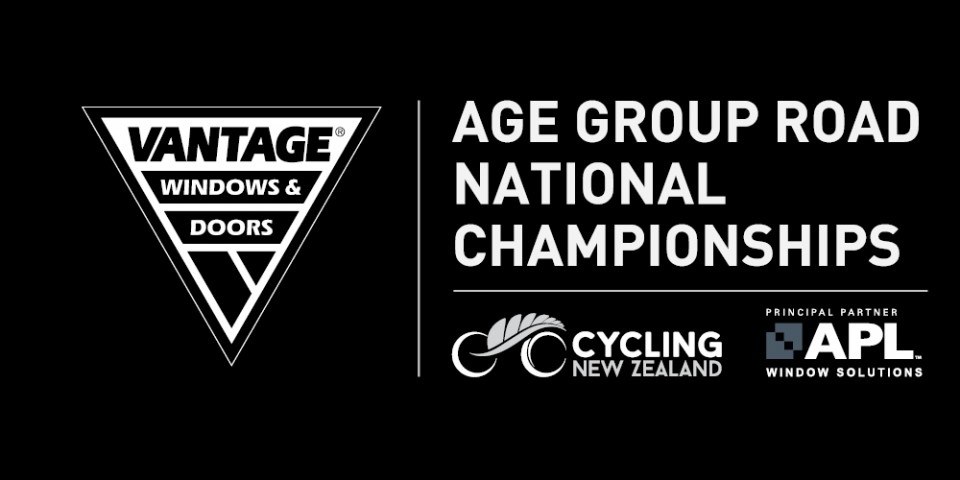 Details

Written by

Bike Manawatu
Up & Coming Events for week ending 28th February 2020
Sat 29th Feb
Rivercity Carnival, Wanganui Track

Sun 1st March
BikeManawatu Sunday Recreational Ride
Track Meeting / Closing Meeting
Wed 4 March
Wednesday Recreational Ride
BM ITT Please park and sign on at Kairanga School as the horizons yard will be closed off
Thurs 5th March
Vantage Age Group Track National Championships
Fri 6th March
Vantage Age Group Track National Championships
Sat 7th March
Vantage Age Group Track National Championships
Sun 8th March
Vantage Age Group Track National Championships
BikeManawatu Sunday Recreational Ride
Wed 11th March
Wednesday Recreational Ride
Thurs 12th March
Combined BM / NZ Army Event- Kairanga ITT **Note a Thursday*** Please park and sign on at Kairanga School as the horizons yard will be closed off
Sat 14th March
CHB Junior Tour
Taranaki Masters Games
Laskey Cycles Bush Tour

Sun 15th March
CHB Junior Tour
Taranaki Masters Games
Wellington Track - Laykold Cup Carnival
BikeManawatu Sunday Recreational Ride
Mon 16th March
Combined BM / NZ Army Event - Linton Camp – Crit – 6pm

Tues 17th March
Novice Tour Registrations closes 9pm https://www.webscorer.com/register?raceid=205859
Wed 18th March
Wednesday Recreational Ride
BM ITT - Kairanga 12 km Please park and sign on at Kairanga School as the horizons yard will be closed off
Thurs 19th March
BDO Tour Of Northland 2020
Fri 20th March
Novice Tour Registrations – Central Bicycle Studio
BDO Tour Of Northland 2020
Sat 21 March
Novice Tour
BDO Tour Of Northland 2020
Sun 22 March
Novice Tour
BDO Tour Of Northland 2020
BikeManawatu Sunday Recreational Ride
Wed 25 March
Wednesday Recreational Ride

Sat 28 March
WCNI Road Race Champs hosted by BM – Halcombe – Register Here
Sun 29 March
BikeManawatu Sunday Recreational Ride
BM ITT Champs – Register Here

Mon 31 March
Bike Manawatu AGM